We are in India using latest technology's to easy our routine life. In the year recent years, we are also enjoying fastest payments at almost zero cost. We are able to transfer money to any bank account or VPA(Virtual Payment address) with UPI payment system. There are many apps to UPI. But today we are talking about the official BHIM app (Bharath Interface for Money) used to transferring money from one bank account to another bank with own account number/UPI (Unified Payment Interface).
BHIM app started by making cashless India by India Government.
You can transfer money fast,secure and reliable through your smart phone. As per latest news BHIM App is offering cash back on every transaction and get 51 rupees cashback on the first transaction. Do transaction every month with this app get up to 1000 rupees cashback.
See here how to get it?
Requirements To Use BHIM.
You should have bank account.
Bank account should be linked/registered with your mobile number.
Should have a valid debit/credit card.
Insert a sim card on smart phone (linked mobile number) in which device you installed the BHIM app.
Do you have all above requirements start creating.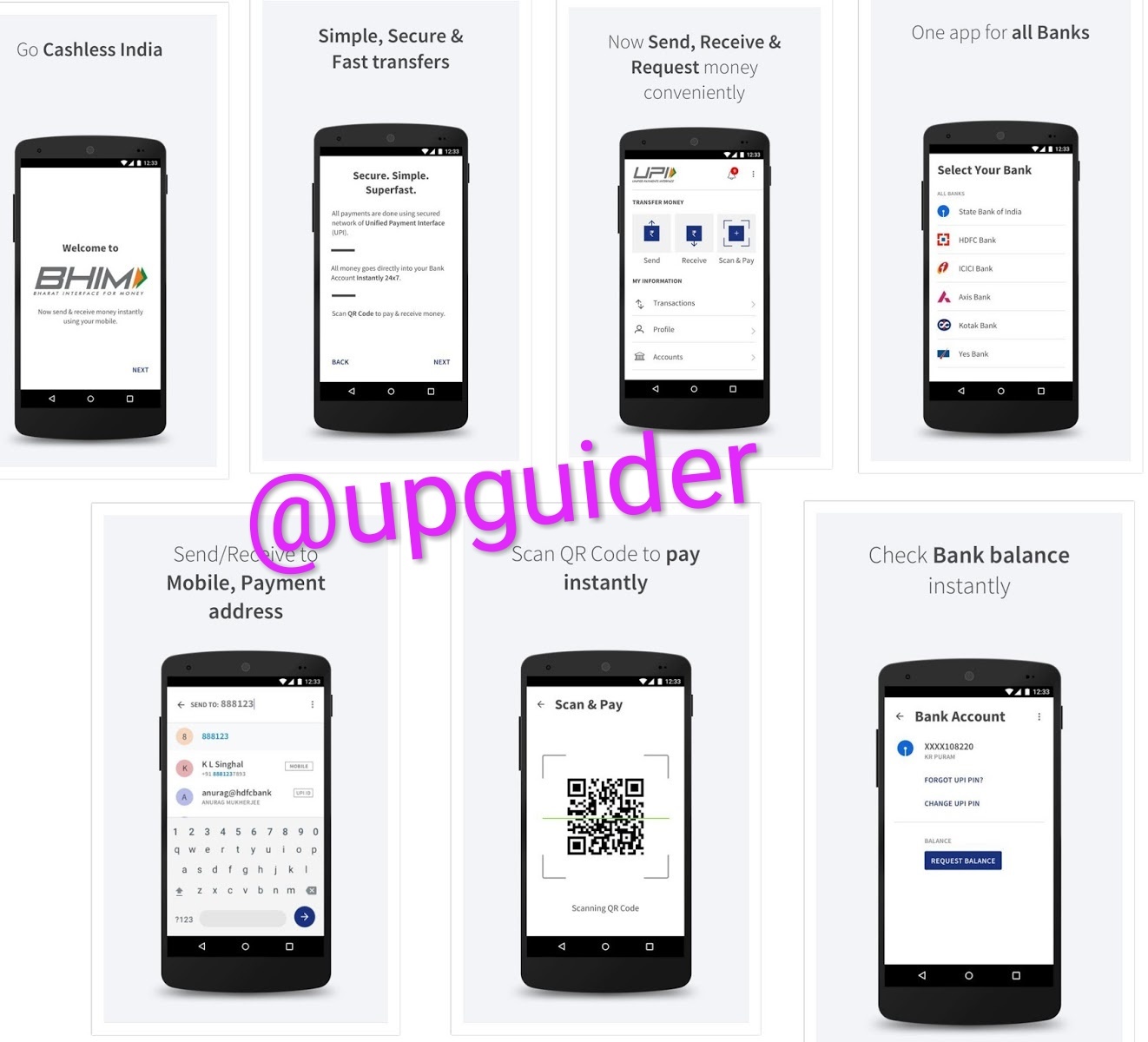 How to download & signup into BHIM app.
Click on the  download button to download Bhim app.
select your bank in which bank you have account.+select mobile numbers you have register with your bank account.
Select correct sim ,its verify the sim number to confirm your bank account.
it will show your bank account details.+if you already have UPI, its automatically exists your six digit upi number.
First time your creating an UPI, then you need valid card details.
Now you can generate own VPA(virtual Payment Address) is like email name but, it does not have any domain extention. ex. name : [email protected]
How To Get Cashback?
To get cashback from the app, you need to send money to another BHIM app user. You will get rewarded with cash within 15 days of transaction. Check the transaction in rewards tab in the app. If you don't have any user name you can make another VPA in your friends/family members phone.
More Features:
Balance Enquiry.
you can check your bank balance and also know the transaction details of your own account.
Money Transfer
you can transfer your money to all banks. using aadhar number, UPI/Mobile number and bank account number.
Note:-
You can also create your own merchant account in bhim app.
Conclusion.
You can transfer your money securely within few seconds to any bank account.
It's more reliable and government of India launched this app.
Thank you.
For visiting our website stay tune for more updates.