Welcome back. We are here again with an awesome money making app. Get paid every day with the Injoy fun app. Here is the full guide on how to make money using Injoy fun app.
Download Injoy App
You have to download the Injoy app APK from play store or any other websites first.
Visit below link to download the Injoy app.
Install the app & open it.
Login with your Google account and claim check in coins by spinning the wheel.
Use the mobile number which has paytm account.
Paytm wallet should have e-KYC verified to get cashback otherwise you can not use the app.
How To Earn Money in Injoy Fun App
Actually, there are three ways to earn money from Injoy app.
Daily Check-in:
Open the app every day and go to earn section/tab to check-in and earn daily one rupee Paytm cash by doing this. This will start from the 7th day of your registration.
Shake Your Mobile(New):
Shake your mobile and win up to 10₹ daily. You will get 3 chances. Payments are instant and no waiting.
Refer Friends:
Refer Friends to Injoy. Get 5 rupees Paytm cash into your wallet directly after your friends join using your referral link.
Watch Posts:
This is the third way to earn more money with simple tasks like view posts and videos made by other users.
Get Cashback From Us
You will get cashback from us if you download the app and login today using our link. Submit your paytm number and name in the comment section(Let us know your Paytm number. Not visible for all). Payments made within 24 hours.
How To Earn More Coins
To gain more coins from the app you need to follow this simple tips. Well, this is the ways to I am using to get more coins as soon as possible.
Tip 1: Watch the video which has less than 10 seconds. It is the easy way to earn coins.
Tip 2: Browse the posts slowly. You get the 10 coins after you browse about 1 min. Sometimes you may not get points. Just close the app and re-open it.
Upload Post: You can earn 10 coins per the first post of the day. Do it daily. You can post any image from other websites/apps also.
Notification: Earn 20 coins per post which you get a notification. Your phone will get at least daily one post. This is automated.
Proof
Do daily check-in and earn like this. You can share your proof with also. Just send us your proof through email. See the proof below.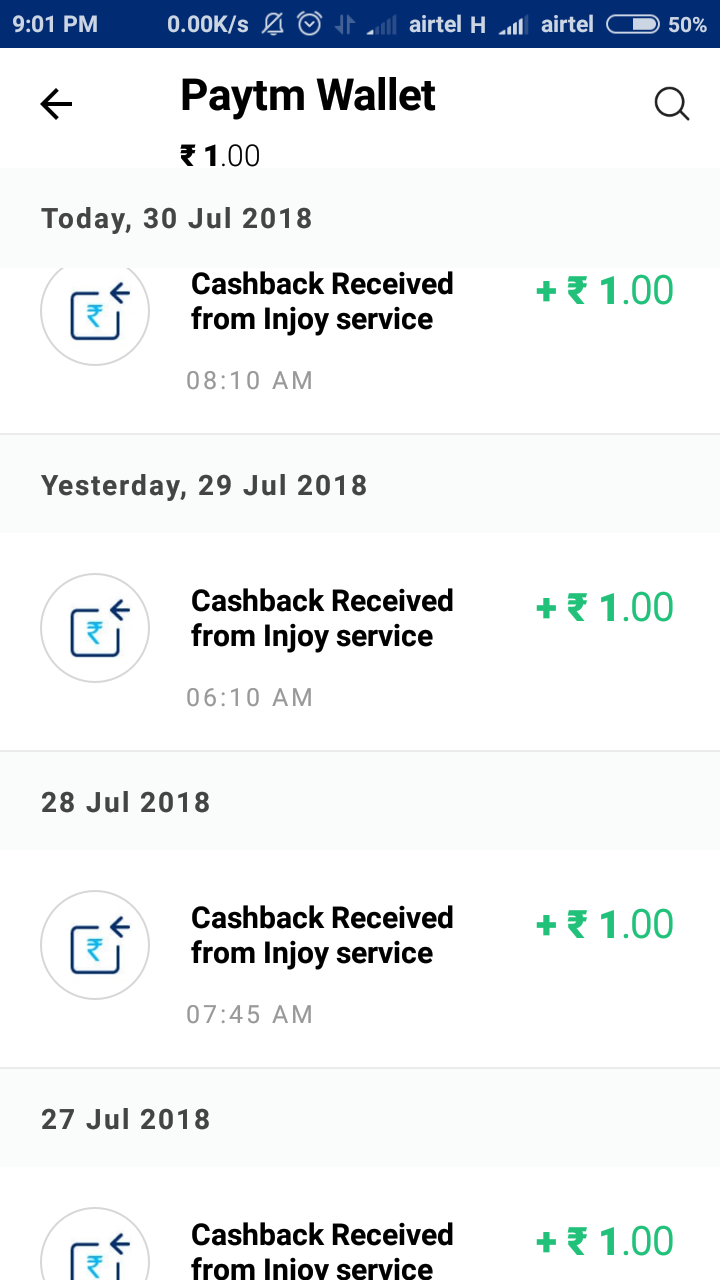 Conclusion
Use the daily check-in feature to earn paytm cash daily. Which is consume less than a minute of your time.
However, to gain more coins from watching videos and posts takes more time. So, use the app when you're only free.