Recently we posted best live quiz game trivia apps. We are here again, with a new live quiz game app namely Qureka Live Trivia Game Show app. Earn Free Paytm cash for playing a live trivia game and referring your friends. Earn 50% from winning of your friends(Big Earnings). Qureka quiz game app has same features as Loco, Brainbaazi and Mobshow Apps. Earn free Paytm cash for playing quiz game and participate contests.
Download Qureka Trivia App:
First, you have to download qureka apk from google play store.
Visit the below link to download.
Install the app by selecting install button.
Wait for until it gets installed.
Open the app.
Enter your mobile number, email id and name. Click next.
Wait for OTP for your mobile number verification.(It will verify automatically.)
Select your city. I selected Hyderabad and you can select yours or just give location permissions.
In next page, Enter Qureka Refer code: JAME3129 (Click here to Copy )
*You will get 2 extra lives by using our referral code.
Click Next.
You are done. Play your first game to start earning or winning.
How To Play Qureka Trivia Game:
Join the Live game. You can check timings in the app.
Wait for your first question.
Select the right answer within the time. There are always three options available for every question.
You have to answer the question without a timeout.
Answer all 10 questions correctly to win the game.
If you made all answers correctly you will win a cash prize.
If you're one of the winners of the current game prize money will add to account. Transfer amount to your Paytm number from account.
For more earnings refer your friends. Earn 50% from your friend if he/she wins.
Play every day and make a win every day.
How To Earn on Qureka App:
There are currently 2 ways to win the prize money.
1. Play Live Trivia(Quiz) Game:
Just play the live quiz game and win free cash every day. Just made 10 answers correctly and get a chance to win the amount up to 100000. Play every day two times at 12:30 and 8:30.(you can check in the app by clicking the play button on the homepage).
2. Refer Friends:
Refer your friends and earn 50% from their winnings for every game. This is a big chance to make free money. So start referring your friends now. (Earnings will be added on friends first game play).
Extra: Now they are giving 10 free Paytm cash on your friend's first game if they used your referral code.
3. Our Tip:
Refer more friends as soon as possible to win big amount from this app.
Rules to Play Qureka Trivia Game
There are certain rules to play the quiz game live on this app. So know the rules before you start to play.
You should join the live game before its started. Latecomers not allowed for the current game.
If you missed the game wait for the next game. Check the timings of the game in the app.
Current quiz game timings are 12:30 pm and 8:30 pm.
If you made the wrong answer to one question you are eliminated from the game.
Answer the question within the time. Otherwise, you are eliminated.
However, you can continue to play the game if you had enough lifes. One life can be used for the game.
Life will automatically be used. Only once for the game.
Life cannot be applied to the 9th and 10th question.(Answer the Correct Answer only).
Make sure that your mobile number has a Paytm account & it is e-KYC verified.
You cannot change your mobile number once you joined trough(currently, Maybe possible in future).
Minimum 30 Rupees to withdraw. Automatically added once reached.
Questions & Answers Qureka Trivia App:
Questions asked from the below topics:
Technology
Mythology
Television
Sports
History
General Knowledge
Science
Nature
How To Win Live Trivia Game:
You can answer the questions within the time with our simple tip. You can read our tip here.
Proof Qureka Live Quiz App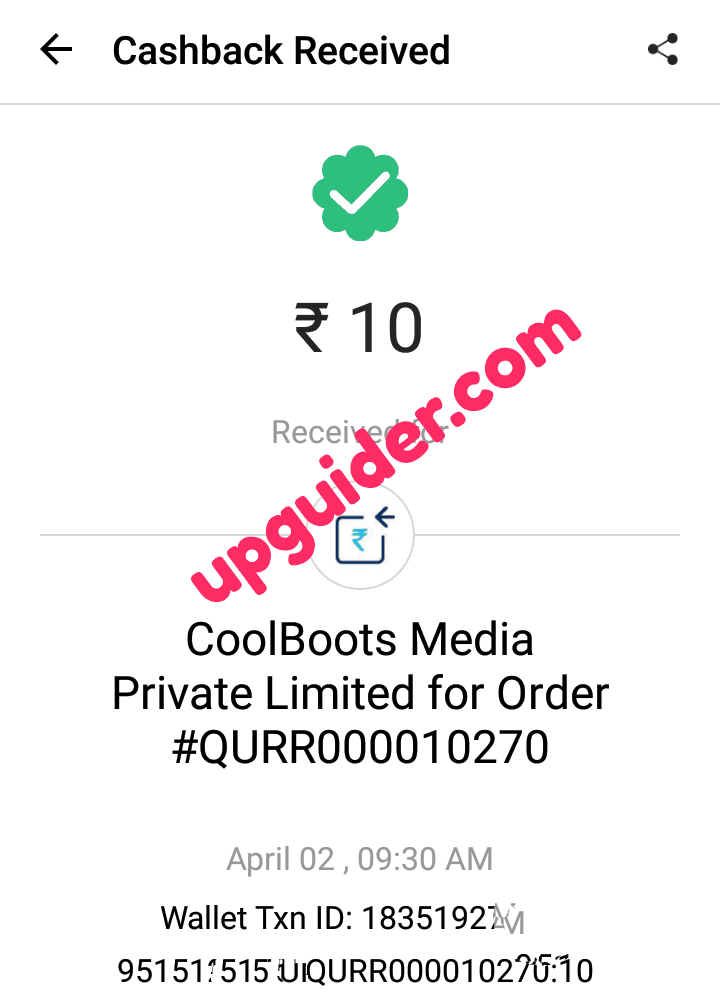 All the best for your earnings.