Hello Everyone, Today we are here to discussTaskBucks app. Here we had discussed, how to earn free recharge or Paytm cash with it. Is it paying (pays or not) and Pros and cons of it?
Let's start.
Download TaskBucks App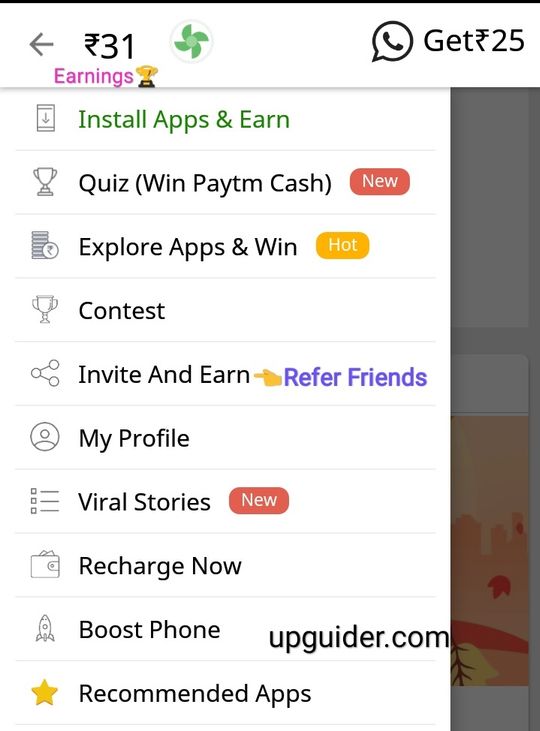 First, You have to download the app (If you don't have).
Download the TaskBucks APK from the play store. Go here Download Now.
Install it.
Open the app.
You will see there are two options to sign up.
I recommend you to use Mobile number to register. Select on Enter with phone number
Enter your mobile number and email(it is automatically detected).
Click on "Have a promo code".
Enter this referral code "pnmy4ud".
Click on "Next" to Verify your number.
Wait for the OTP. It will verify OTP automatically.
You have completed the registration process. Now you can start earning…
How To Earn Money In TaskBucks
Actually, there are 4 ways to fill our wallet with money in this app.
1. Refer Friends
Refer your friends and earn 18₹+ per ever friend who joins with your referral code. With this way, you can make unlimited money.
2. Install Apps
This is the Second way I recommend you to make your wallet increase.
Install the apps which are displayed on the dashboard. Select "Install Apps & Earn" from the main menu.
3. Play Quiz
You can play a quiz game which held every one hour. You have to give all 20 answers correctly otherwise your not eligible for this game. Every hour One winner will be awarded 50₹. Try this when you are free to play.
4. Participate In Competitions
Download the more apps recommend them. You could make more money with this way. But I do not recommend you to do this.
Why, because it cost you more data (mobile data) and occupies the storage on your phone. Finally, your mobile gets to face you slow loading issues.
Get Your First Recharge
If you have recharge minimum payout threshold of TaskBucks, you can start recharge or withdraw.
To redeem, Select the "Recharge Now" on the menu.
Pros and Cons
However, TaskBucks is one of the good apps to earn free paytm cash or mobile recharge.
Pros:
Payments are Legitimate
Redemption as Paytm cash
Free To Start
Easy to get Started
Minimum Recharge is 10
Cons:
You can't withdraw all your earnings (efforts)
7 Days redemption period
Less Chance of referral Joins(3 years online)
Proof Of TaskBucks App
We have received many payments from TB. See the proof here.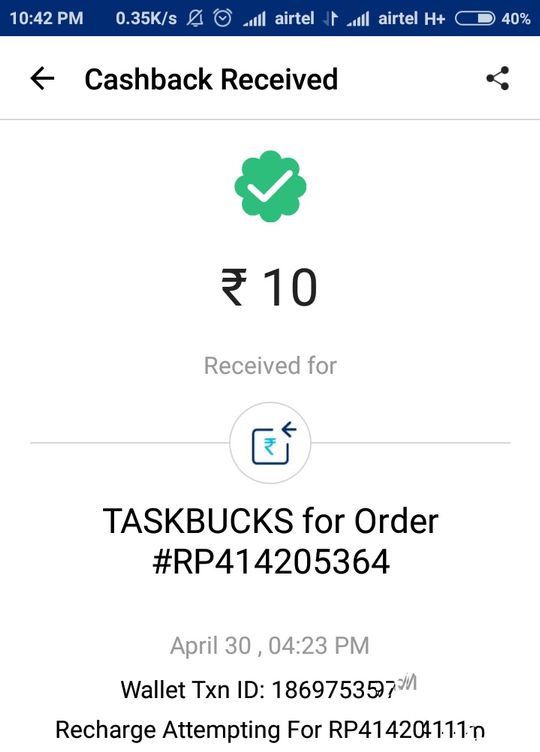 Conclusion
We have almost all details carefully. So, It is your choice to use TaskBucks as your free recharge earning app. We got more than 600+ worth of recharges with it. Download it now and start earning.